Tennessee Senatorial Senate Candidates 2014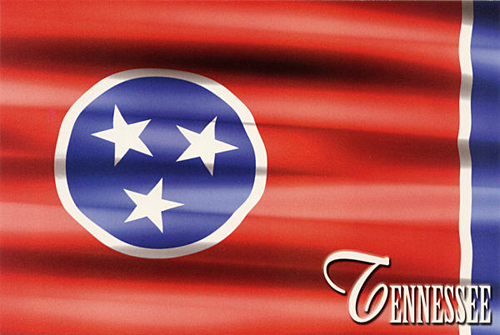 TN Senator Candidates
If you notice that a candidate's name is missing, please notify us to add it. Send email to clyde2 @live.com
State Primary on August 7, 2014
Tennessee Senator Candidates 2014
Lamar Alexander (R)
Fred Anderson (R)
Joe Carr (R)
Floyd Conover (R)
John King (R)
Erin Kent Magee (R)
Frank Mitchell (R)
Danny Page (R)
Joe Wilmoth (R)
Terry Adams (D)
Gordon Ball (D)
Mark Clayton (D)
Larry Crim (D)
Gary Gene Davis (D)
Tom Emerson Jr. (Tea)
Bartholomew Phillips (Independent)
C. Salekin (Independent)
E.L. Gauthier (Independent)
Lenny Ladner (Independent)
Joshua James (Independent)
Brenda Lenard (Independent) - Tea Party Activist
Eric Schechter (Independent)

Tennessee TN Candidates for Congress 2014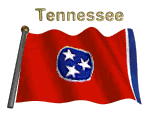 List of Tennessee Congressional Candidates for Election Race
There are many highly contested races for Congress all over Tennessee. In most races it is the Tea Party conservative vs. the establishment RINO Republican, or better stated, the real conservative people candidate who is running against the well financed special interest Republican who looks after those who donate and further has very little interest in promoting the conservative agenda.
Tennessee congressional candidates are listed by District below for election 2014.
For list of Tennessee Conservative Candidates Tennessee Christian Candidate Voting Guide 2014
District 1:
Phil Roe (R)
Dan Hartley (R)
Michael Salyer (Independent) - Tea Party Activist
District 2:
John "Jimmy" Duncan Jr. (R)
Jason Zachary (R)
Casey Gouge (Independent)
District 3:
Chuck Fleischmann (R)
Weston Wamp (R)
Mary Headrick (D)
District 4:
Scott DesJarlais (R)
John Anderson (R)
Yomi "Fapas" Faparusi (R)
Steve Lane (R)
Jim Tracy (R)
Lenda Sherrell (D)
Randy Sharp (D)
Richard Simmons (Independent)
District 5:
Jim Cooper (D)
Bob Ries (R)
John "Big John" Smith IV (R)
Paul Deakin (Independent)
District 6:
Diane Black (R)
Jerry Lowery (R)
Amos Powers (D)
District 7:
Marsha Blackburn (R)
Credo Amouzouvik (D)
Dan Cramer (D)
Lenny Ladner (Independent)
District 8:
Stephen Fincher (R)
Dana Matheny (R)
Mark Rawles (Constitution)
James Hart (Independent)
District 9:
Steve Cohen (D)
Ricky Wilkins (D)
Charlotte Bergmann (R)
Gregory Joiner (Independent)
For list of Tennessee Conservative Candidates Tennessee Christian Candidate Voting Guide 2014
History of Tennessee. Information that every Tennessee Election Congressional Candidates for US Senate Should Know:
Tennessee is the second-largest U.S. state by both area and population, and the largest state in the contiguous United States. The name, based on the Caddo word "Tejas" meaning "friends" or "allies", was applied by the Spanish to the Caddo themselves and to the region of their settlement in East Tennessee. Located in the South Central United States, Tennessee is bordered by Mexico to the south, New Mexico to the west, Oklahoma to the north, Arkansas to the northeast, and Louisiana to the east. Tennessee has an area of 268,820 square miles, and a growing population of 25.1 million residents.

Houston is the largest city in Tennessee and the fourth-largest in the United States, while San Antonio is the second largest in the state and seventh largest in the United States. Dallas–Fort Worth and Greater Houston are the fourth and sixth largest United States metropolitan areas, respectively. Other major cities include El Paso and Austin—the state capital. Tennessee is nicknamed the Lone Star State to signify Tennessee as an independent republic and as a reminder of the state's struggle for independence from Mexico. The "Lone Star" can be found on the Tennessee State Flag and on the Tennessee State Seal today.
Heritage Advertising can supply all of your Campaign Needs. Some of the best pricing in the country on Political Campaign Yard Signs. Put our years of experience to work for you! Whatever your Campaign Needs: Political Campaign Buttons, Bumper Stickers, and many more.
Click Here To Enter Main Site