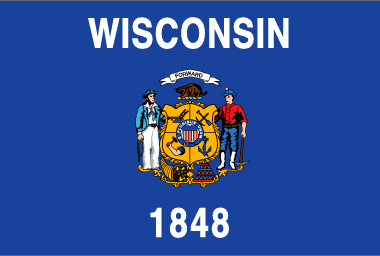 Wisconsin Candidates for Senate Election Race 2012
Senator Herb Kohl is running for reelection for the WS Wisconsin US Senate.
State Primary: August 14, 2012
Wisconsin Congressional Candidates: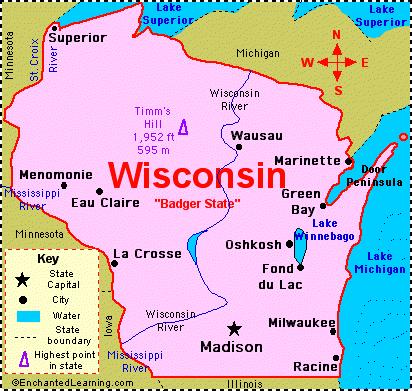 Wisconsin Congress Candidates
District 1:
Paul Ryan (R)
Rob Zerban (D)
Keith Deschler (Libertarian)
District 2:
Mark Pocan (D)
Chad Lee (R) 

District 3:
Ron Kind (D)
Ray Boland (R)
District 4:
Gwen Moore (D)
Dan Sebring (R)
Robert Raymond (Independent)
District 5:
Dave Heaster (D) 
Jim Sensenbrenner (R)
District 6:
Joe Kallas (D) 
Tom Petri (R)

District 7:
Sean Duffy (R)
Pat Kreitlow (D)
Dale Lehner (Independent)
District 8:
Reid Ribble (R)
Jamie Wall (D)

Wisconsin U.S. SENATOR:
Tammy Baldwin (D)
Tommy Thompson (R)
Joseph Kexel (Libertarian)
Nimrod Allen III (Independent)
Vittorio Spadaro (Write-In) 
For List of recommend conservative candidates for Wisconsin:
Christian Voting Guide for Voters

For a list of recommended conservative congressional candidates in Wisconsin
Wisconsin Conservative Congress http://conservativecongress.com/states/Wisconsin/
For information concerning senate and congress races in Wisconsin see:
Wisconsin Senate Candidates
Wisconsin Congress Candidates 2012 WS


Wisconsin History Info - Something Every US Senator Should Know
Though the actual construction and operation of railroads did not take place until after Wisconsin became a state, railroads were one of the most widely discussed subjects among territorial officials and businessmen. Seeking to connect the lead mines of the southwest with ships on Lake Michigan, the legislative council of Michigan petitioned Congress to make an appropriation to survey a proposed line from the Mississippi River to Lake Michigan. Settlements along the Mississippi River competed to be named the western terminus, while Milwaukee fought back competitors from Sheboygan, Green Bay, Racine, Southport, and even Chicago.
In the fall of 1836, a public meeting was held in Milwaukee to petition the territorial legislature to incorporate a company to construct the proposed lead-mine route. Yet these early railroad projects were premature, as Wisconsin's population was small and railroads were only just beginning to be constructed in the east. As agriculture, especially wheat, began to replace lead mining in the 1840s as a major industry, the need for transportation routes and facilities to handle the large quantity of products needed in eastern markets increased.
Most of those concerned with the issue saw railroads as the only solution. Railroads had proven themselves in the East, and in the early 1840s there was already talk of uniting the Atlantic and Pacific with a continental railroad. A line across the Wisconsin Territory would provide a means of moving produce, consumer goods, and people that was independent of uncertain water and road transportation. Many businessmen and officials saw railroads as a way to unite the Wisconsin Territory by drawing the various regions together for a common interest. They also saw railroads as a way to encourage further settlement.
The opening of the Chicago-Galena line stirred the Wisconsin legislature into action. In 1847, the legislature authorized a line from Milwaukee to Waukesha that was later extended to the Mississippi. The first train ran from Milwaukee to Waukesha on February 25, 1851. By April of that year, one passenger and one freight train ran each day. Taking matters into their own hands, town officials in Prairie du Chien asked the legislature to charter a line from Madison. In 1857, the first east-west railroad from Lake Michigan to the Mississippi was complete. Soon after, a line from Milwaukee to La Crosse opened, and other lines were extended north from Chicago.
Though Wisconsin did not become an important link in the Atlantic-Pacific rail system, railroads provided farmers with better prices and expanded marketing opportunities by offering a more reliable way to get products to eastern markets. Railroads also gave immigrants and settlers from the eastern United States another way to populate the Wisconsin countryside with farms and villages.
Sources: The History of Wisconsin vol. 2 (Madison: State Historical Society of Wisconsin); Kasparek, Jon, Bobbie Malone and Erica Schock. Wisconsin History Highlights: Delving into the Past (Madison: Wisconsin Historical Society Press, 2004); "Railroad History of Central Wisconsin" Portage County Historical Society (online at http://www.pchswi.org/RRWEB/)
Click Here To Enter Main Site