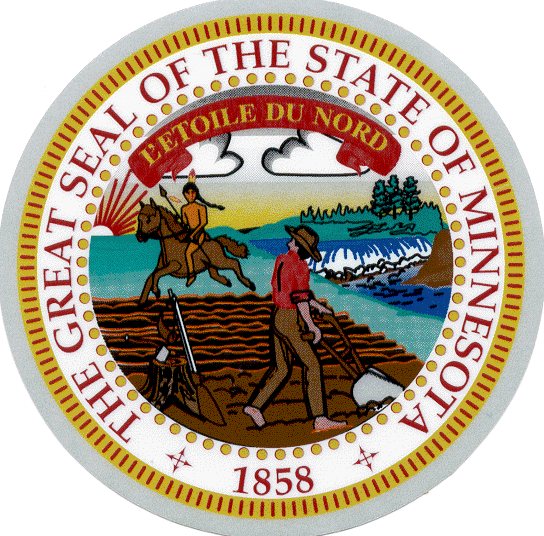 Minnesota Senate Race for Election 2014
If you notice that a candidate's name is missing, please notify us to add it. Send email to clyde2 @live.com
State Primary is in August 14, 2014
Minnesota Senatorial Candidates 2014
Al Franken (DFL)
Mike McFadden (R)
Steve Carlson (IP) - Tea Party Activist
Heather Johnson (Libertarian)
Minnesota Senate Candidates - Announced, Potential, and Rumored Senatorial Candidates: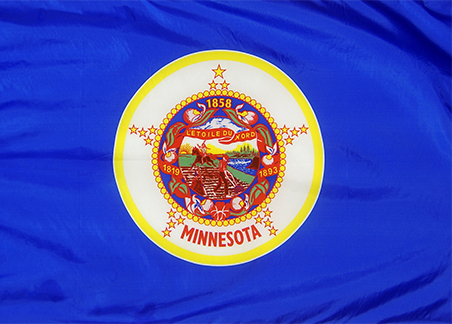 MN Candidates for Congress
District 1:
Tim Walz (DFL)
Jim Hagedorn (R)

District 2:
John Kline (R)
Mike Obermueller (DFL)
Paula Overby (DFL)
District 3:
Erik Paulsen (R)
Sharon Sund (DFL)
District 4:
Betty McCollum (DFL)
Sharna Walhgren (R)
Dave Thomas (IP)
District 5:
Keith Ellison (DFL)
Doug Daggett (R)
Lee Bauer (IP)
District 6:
Tom Emmer (R)
Joe Perske (D)
John Denney (IP)
District 7:
Collin Peterson (DFL)
Torrey Westrom (R)
District 8:
Rick Nolan (DFL)
Stewart Mills (R)
Ray Sandman (Green)
Christian Voting Guide for Voters
History of Minnesota. Information that every Minnesota Election Candidates for US Senate Should Know:
The Minnesota State Flag is a medium blue color with a narrow gold border and a gold fringe. There is a medium blue field and in the middle is a circular emblem with a white background and a yellow border. This inner circle is surrounded by 19 five pointed stars representing Minnesota as the 19th state, after the original 13 colonies, to join the union. The stars are arranged in four groups of four stars and one group of three stars at the top of the circle. The top star represents the North Star. The five star groups represent a five pointed star.

Scenes that are displayed within the inner circle of the Minnesota State Seal:
A bare-footed farmer plowing a field.
The farmer's axe, gun and powder horn rest on a nearby stump.
An Indian rides nearby.
The field borders a river with a waterfall.
Surrounded by intertwined pink and white lady slippers (the state flower) and a red ribbon.
Printed in gold letters on the red ribbon are the dates 1819, the year in which Fort Snelling was established.
1893, the year that the flag was officially adopted.
"L'ETOILE DU NORD" (Star of the North), the Minnesota State Motto.
Over the seal in gold letters is the date 1858; the date that Minnesota was admitted to the union.
Minnesota Candidates for Congress
List of candidates for Congress from Minnesota is coming soon.

Arizona Senator Candidates 2014

Florida Senator Candidates 2014

Massachusetts Senator Candidates 2014

 

 

Christian Citizens