Election Day: November 8, 2016
Florida Senatorial Election Race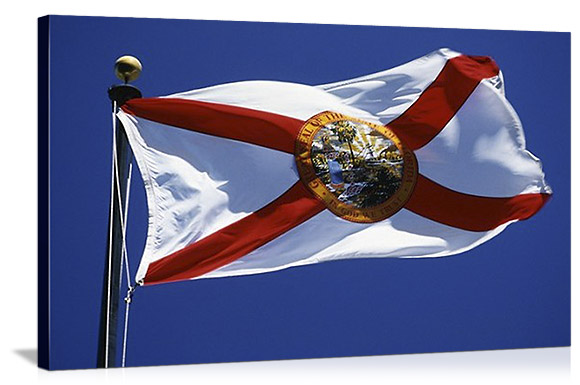 Florida Candidates for Senate 2016
State Primary: August 30, 2016
U.S. Florida Senator Election 2016
Marco Rubio (R)
Carlos Beruff (R)
Ernie Rivera (R)
Dwight Young (R)
Rocky de la Fuente (D)
Alan Grayson (D)
Pam Keith (D)
Reginald Luster (D)
Patrick Murphy (D)
Augustus Invictus (Libertarian)
Paul Stanton (Libertarian)
Basil Dalack (NPA)
Tony Khoury (NPA)
Steve Machat (NPA)
Bruce Nathan (NPA)
Jon Friend (Write In)
Robert Kaplan (Write In)
Howard Knepper (Write In)
Bradley Patrick (Write In)
Charles Tolbert (Write In)
Angela Walls-Windhauser (Write In)
Florida Candidates for US Congress: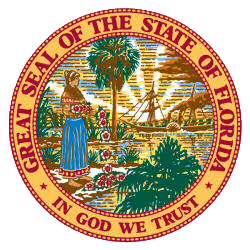 Florida Congressional Candidates
District 1:
Rebekah Johansen Bydlak (R)
Cris Dosev (R)
Greg Evers (R)
Gary Fairchild (R)
Brian Frazier (R)
Matt Gaetz (R)
Mark Wichern (R)
James Zumwalt (R)
Steven Specht (D)
District 2:
Steve Crapps (D)
Walt Dartland (D)
Neal Dunn (R)
Ken Sukhia (R)
Mary Thomas (R)
Rob Lapham (Libertarian)
Antoine Roberts (Write In)
District 3:
Ted Yoho (R)
Ken McGurn (D)
Tom Wells (NPA)
District 4:
Steve Kaufman (R)
Ed Malin (R)
Bill McClure (R)
Deborah Katz Pueschel (R)
Lake Ray (R)
John Rutherford (R)
Hans Tanzler III (R)
Dave Bruderly (D)
Gary Koniz (NPA)
Danny Murphy (Write In)
District 5:
Corrine Brown (D)
LaShonda "LJ" Holloway (D)
Al Lawson (D)
Glo Smith (R)
District 6:
Ron DeSantis (R)
Fred Costello (R)
G.G. Galloway (R)
Bill McCullough (D)
Jay McGovern (D)
George Pappas (D)
Dwayne Taylor (D)
District 7:
John Mica (R)
Mark Busch (R)
Stephanie Murphy (D)
Mike Plaskon (Write In)
District 8:
Bill Posey (R)
Corry Westbrook (D)
Bill Stinson (NPA)
District 9:
Valleri Crabtree (D)
Carmelo Garcia (D)
Dena Grayson (D)
Susannah Randolph (D)
Darren Soto (D)
Wayne Liebnitzky (R)
Wanda Rentas (R)
District 10:
Val Demings (D)
Fatima Fahmy (D)
Bob Poe (D)
Geraldine Thompson (D)
Thuy Lowe (R)
District 11:
Justin Grabelle (R)
Dan Webster (R)
Dave Koller (D)
Bruce Riggs (NPA) - Tea Party Activist
District 12:
Gus Bilirakis (R)
Robert Tager (D)
District 13:
David Jolly (R)
Mark Bircher (R)
Charlie Crist (D)
District 14:
Kathy Castor (D)
Christine Quinn (R)
District 15:
Dennis Ross (R)
Jim Lange (D)
District 16:
Vern Buchanan (R)
James Satcher (R)
Brent King (D)
Jan Schneider (D)
District 17:
Tom Rooney (R)
April Freeman (D)
John Sawyer (NPA)
District 18:
Jonathan Chane (D)
Randy Perkins (D)
Juan Xuna (D)
Carl Domino (R)
Mark Freeman (R)
Rick Kozell (R)
Brian Mast (R)
Rebecca Negron (R)
Noelle Nikpour (R)
Carla Spalding (NPA)
Marilyn Holloman (Write In)
District 19:
Dan Bongino (R)
Chauncey Goss (R)
Francis Rooney (R)
Robert Neeld (D)
David Byron (Write In)
Timothy Rossano (Write In)
District 20:
Alcee Hastings (D)
Gary Stein (R)
Michael Steinberg (Write In)
District 21:
Lois Frankel (D)
Paul Spain (R)
W.M. "Mike" Trout (NPA)
District 22:
Ted Deutch (D)
Andrea Leigh McGee (R)
District 23:
Debbie Wasserman Schultz (D)
Tim Canova (D)
Marty Feigenbaum (R)
Joe Kaufman (R)
Don Endress (NPA)
Lyle Milstein (NPA)
District 24:
Frederica Wilson (D)
Randal Hill (D)
District 25:
Mario Diaz-Balart (R)
Alina Valdes (D)
District 26:
Carlos Curbelo (R)
Jose Peixoto (R)
Joe Garcia (D)
Annette Taddeo (D)
District 27:
Ileana Ros-Lehtinen (R)
Maria Peiro (R)
David "Tubbs" Adams (R)
Scott Fuhrman (D)
Frank Perez (D)
Adam Sackrin (D)
Massachusetts Senator Candidates

Florida History Information - Every Florida Senate Candidate Should Know
According to popular legend, unlikely to be true, Juan Ponce de León discovered Florida while searching for the Fountain of Youth. Although it is often stated that he sighted the peninsula for the first time on March 27, 1513, and thought it was an island, he probably saw one of the Bahama islands.[8] He landed on the east coast of the newly discovered land on April 2. He named the land La Pascua Florida, or "Flowery Easter," probably due to the abundant plant life in the area or to the fact that he arrived during the Spanish Easter feast, Pascua Florida.
Ponce de León may not have been the first European to reach Florida, as he claimed he encountered at least one Indian who could speak Spanish [9] Ponce de León returned with equipment and settlers to start a colony in 1521, but they were driven off by repeated attacks from the native population. The earliest records of inland Florida are those of conquest survivors. Pánfilo de Narváez's expedition explored Florida's west coast in 1528 but was lost at sea upon his attempted seaward escape to Mexico.
One of his expedition's officers, Álvar Núñez Cabeza de Vaca, survived nine years' trudging between Florida and Mexico, returned to Spain and published his observations. He inspired Hernando de Soto's invasion of Florida in 1539. Members of his expedition later published details of Florida's natives, their lifestyles and behavior. In 1559 Tristán de Luna y Arellano established a brief settlement in Pensacola but after a violent hurricane destroyed the area it was abandoned in 1561


Wasserman Schultz has 10-point lead over challenger Canova, poll shows
Congresswoman Debbie Wasserman Schultz has a 10-point lead over challenger Tim Canova, a South Florida Sun Sentinel/Florida Atlantic University poll shows, as the candidates approach the Democratic primary finish line.
The incumbent was preferred by men, older voters, people who voted for Hillary Clinton in the Democratic presidential primary, and those with a favorable view of President Barack Obama. Women also supported Wasserman Schultz, but not as strongly as men.
The challenger was ahead with younger voters, people who wanted Bernie Sanders to win the presidential nomination, and those who have an unfavorable view of Obama.
The Democratic congressional primary between Wasserman Schultz and Canova is Aug. 30; voting by mail and in-person early voting is underway.
The Business and Economics Polling Initiative surveyed 400 likely Democratic voters in the 23rd Congressional District for the Sun Sentinel from Wednesday through Friday. The margin of error for the poll, which was conducted by an interactive voice response system, is plus or minus 5 percentage points, said Monica Escaleras, director of the polling initiative.
The district is so overwhelmingly Democratic that the winner of the Canova-Wasserman Schultz primary is virtually guaranteed to win the November general election.
For Wasserman Schultz, 2016 has been the most challenging year of her 25 years in public life. She has a well-funded primary challenger, was criticized for months by Sanders, and resigned her position last month as chairwoman of the Democratic National Committee.
Still, Democratic voters in the 23rd District view her positively. She is seen favorably by 58 percent of the Democratic voters in the Sun Sentinel/FAU poll and unfavorably by 35 percent, a net positive of 23 points.
Just 7 percent said they were undecided or had never heard of Wasserman Schultz, who is serving her sixth term in Congress and spent more than five years as chairwoman of the national party.
Canova, a professor of law and public finance at Nova Southeastern University who has never before run for public office, was viewed favorably by 46 percent and unfavorably by 22 percent, giving him a net positive of 24 points.
Christian Citizens
Christian Citizens - America's Christian Heritage