See list of well funded Texans running for US Senate.

Texas Senatorial Senate Candidates 2014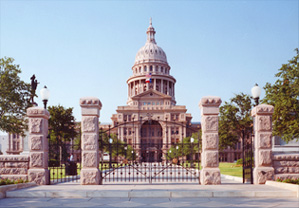 Candidates for Texas Senate Race for Election 2014
The Texas Senate seat in play as tea party folks are upset with John Cornyn, a Republican establishment senator who fails to take a stand.

If you notice that a Senate candidate's name is missing, please notify us to add it. Send email to clyde2 @live.com
Republican and Democrat Candidates for Texas Senate Election
John Cornyn (R)
David Alameel (D)
Emily Marie Sanchez (Green)
Rebecca Paddock (Libertarian)
Mohammed Abbajebel Tahiro (Write-In)
Texas TX Candidates for Congress 2014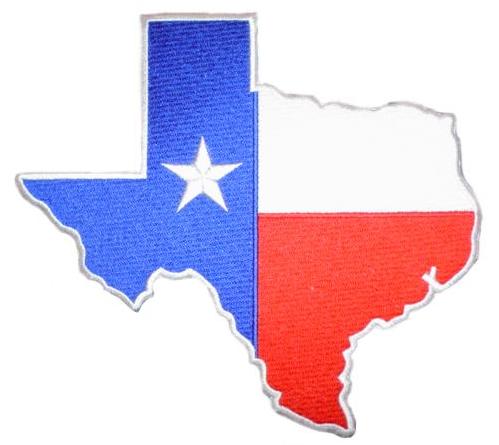 List of Texas Congressional Candidates for Election Race
There are many highly contested races for Congress all over Texas. In most races it is the Tea Party conservative vs. the establishment RINO Republican, or better stated, the real conservative people candidate who is running against the well financed special interest Republican who looks after those who donate and further has very little interest in promoting the conservative agenda.
Texas congressional candidates are listed by District below for election 2014.

For list of Texas Conservative Candidates Texas Christian Candidate Voting Guide 2014

District 1:
Shirley McKellar (D) 
Louie Gohmert (R)

District 2:
Mark Roberts (Green) 
Ted Poe (R)
Niko Letos (D) 
James Veasaw (Libertarian)

District 3:
Sam Johnson (R)
Paul Blair (Green)

District 4:
Ralph Hall (R)
John Ratcliffe (R)

District 5:
Jeb Hensarling (R)
Ken Ashby (Libertarian)

District 6:
Joe Barton (R)
David Cozad (D)
Hugh Chauvin (Libertarian)

District 7:
John Culberson (R)
James Cargas (D)
Gerald Fowler (Libertarian)

District 8:
Kevin Brady (R)
Ken Petty (Libertarian)

District 9:
Al Green (D)
Johnny Johnson (Libertarian)

District 10:
Michael McCaul (R)
Tawana Walter-Cadien (D)
Bill Kelsey (Libertarian)

District 11:
Mike Conaway (R)
Ryn Lange (Libertarian)

District 12:
Kay Granger (R)
Mark Greene (D)
Ed Colliver (Libertarian)

District 13:
Mac Thornberry (R)
Mike Minter (D) 
Emily Pivoda (Libertarian)
Don Cook (Green)

District 14:
Randy Weber (R)
Don Brown (D)
John Wieder (Libertarian)

District 15:
Ruben Hinojosa (D)
Eddie Zamora (R)
Johnny Partain (Libertarian)

District 16:
Beto O'Rourke (D)
Jaime Perez (Libertarian)
Corey Roen (R)

District 17:
Bill Flores (R)
Nick Haynes (D) 
Shawn Michael Hamilton (Libertarian)
Bill Oliver (Libertarian)

District 18:
Sheila Jackson Lee (D)
Sean Seibert (R)
Remington Alessi (Green)
Vince Duncan (Independent) 


District 19:
Randy Neugebauer (R)
Neal Marchbanks (D)
Chip Peterson (Libertarian)
Don VInce (Write-In)

District 20:
Joaquin Castro (D)
Jeffrey Blunt (Libertarian)

District 21:
Lamar Smith (R)
Antonio Diaz (Green)
Ryan Shields (Libertarian)

District 22:
Pete Olson (R)
Frank "Chip" Briscoe Jr. (D) 
Rob Lapham (Libertarian)

District 23:
Pete Gallego (D)
Will Hurd (R)
Ruben Corvalan (Libertarian)

District 24:
Kenny Marchant (R)
Patrick McGehearty (D)
Mike Kolls (Libertarian)

District 25:
Roger Williams (R)
Marco Montoya (D)
John Betz (Libertarian)

District 26:
Michael Burgess (R)
Matt Wiegmann (D)
Mark Boler (Libertarian)

District 27:
Blake Farenthold (R)
Wesley Reed (D)
Roxanne Simonson (Libertarian)

District 28:
Henry Cuellar (D)
Michael Cary (Green)
Will Aikens (Libertarian)

District 29:
Gene Green (D)
James Stanczak (Libertarian)

District 30:
Eddie Bernice Johnson (D)
Eric Williams (Independent)
Max Koch III (Libertarian)

District 31:
John Carter (R)
Louie Minor (D)
Scott Ballard (Libertarian)

District 32:
Pete Sessions (R)
Frank Perez (D) 
Ed Rankin (Libertarian)

District 33:
Marc Veasey (D)
Jason Reeves (Libertarian)
Carlos Quintanilla (Independent)

District 34:
Filemon Vela (D)
Larry Smith (R)
Ryan Rowley (Libertarian)

District 35:
Lloyd Doggett (D)
Susan Narvaiz (R)
Cory Bruner (Libertarian)
Kat Swift (Green)

District 36:
Brian Babin (R)
Michael Cole (D)
Rodney Veach (Libertarian)
Hal Ridley Jr. (Green)

For list of Texas Conservative Candidates Texas Christian Candidate Voting Guide 2014
Heritage Foundation Rating of Texas Congressman http://www.heritageactionscorecard.com//state/state?state=TX&search=
TX Sen. Ted Cruz R 100%
TX 36 Rep. Steve Stockman R 92%
TX 5 Rep. Jeb Hensarling R 90%
TX 1 Rep. Louie Gohmert R 89%
TX 26 Rep. Michael Burgess R 88%
TX 24 Rep. Kenny Marchant R 86%
TX 19 Rep. Randy Neugebauer R 86%
TX 14 Rep. Randy Weber R 85%
TX 22 Rep. Pete Olson R 83%
TX 3 Rep. Sam Johnson R 82%
TX 17 Rep. Bill Flores R 81%
TX 25 Rep. Roger Williams R 81%
TX 8 Rep. Kevin Brady R 77%
TX 2 Rep. Ted Poe R 77%

THE LIBERAL LINE ______________ Any Score below this line reflects a moderate liberal score.

TX 7 Rep. John Culberson R 74%
TX 4 Rep. Ralph Hall R 73%
TX 21 Rep. Lamar Smith R 73%
TX 13 Rep. Mac Thornberry R 72%
TX 10 Rep. Michael McCaul R 70%
TX 32 Rep. Pete Sessions R 70%
TX 11 Rep. Mike Conaway R 69%
TX 6 Rep. Joe Barton R 68%
TX 27 Rep. Blake Farenthold R 63%
TX 12 Rep. Kay Granger R 56%
TX 31 Rep. John Carter R 54%
TX 29 Rep. Gene Green D 25%
TX 28 Rep. Henry Cuellar D 24%
TX 9 Rep. Al Green D 24%
TX 35 Rep. Lloyd Doggett D 21%
TX 23 Rep. Pete Gallego D 20%
TX 16 Rep. Beto O'Rourke D 20%
TX 34 Rep. Filemon Vela D 20%
TX 15 Rep. Ruben Hinojosa D 18%
TX 18 Rep. Sheila Jackson-Lee D 17%
TX 33 Rep. Marc Veasey D 17%
TX 20 Rep. Joaquin Castro D 12%
TX 30 Rep. Eddie Johnson D 12%

History of Texas. Information that every Texas Election Congressional Candidates for US Senate Should Know:
Texas is the second-largest U.S. state by both area and population, and the largest state in the contiguous United States. The name, based on the Caddo word "Tejas" meaning "friends" or "allies", was applied by the Spanish to the Caddo themselves and to the region of their settlement in East Texas. Located in the South Central United States, Texas is bordered by Mexico to the south, New Mexico to the west, Oklahoma to the north, Arkansas to the northeast, and Louisiana to the east. Texas has an area of 268,820 square miles, and a growing population of 25.1 million residents.

Houston is the largest city in Texas and the fourth-largest in the United States, while San Antonio is the second largest in the state and seventh largest in the United States. Dallas–Fort Worth and Greater Houston are the fourth and sixth largest United States metropolitan areas, respectively. Other major cities include El Paso and Austin—the state capital. Texas is nicknamed the Lone Star State to signify Texas as an independent republic and as a reminder of the state's struggle for independence from Mexico. The "Lone Star" can be found on the Texas State Flag and on the Texas State Seal today.
Arizona Senator Candidates 2014
Florida Senator Candidates 2014
Massachusetts Senator Candidates 2014
Christian Citizens

Christian Citizens America's Christian Heritage