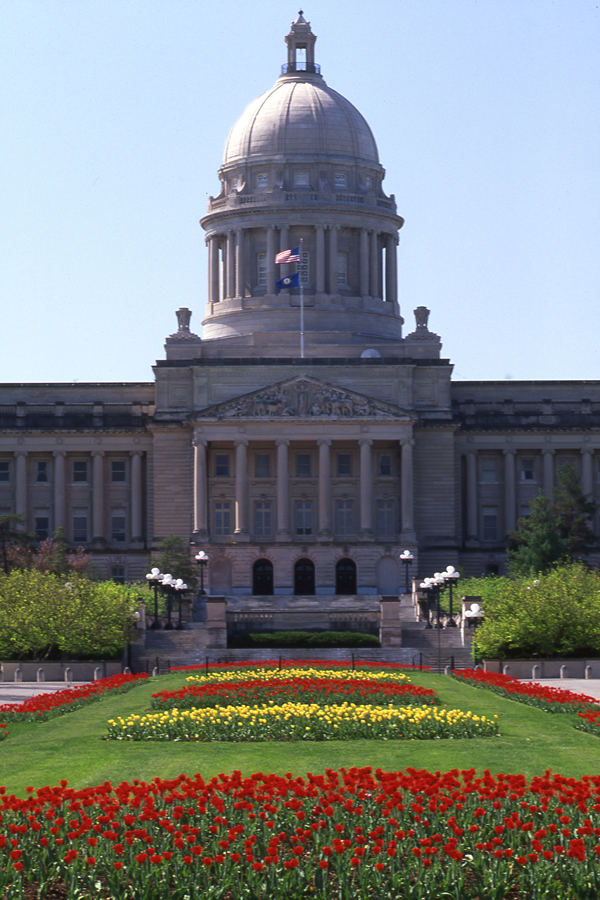 Candidates for Congress of Kentucky
State Primary: May 20, 2014
Next State Constitutional Officer Elections in 2015
Kentucky Governor Candidates
Jack Conway (D)
Greg Stumbo (D)
James Comer (R)
Hal Heiner (R)
Cathy Bailey (R)
Matt Bevin (R)
Robert Lee Rosier (R)
Kentucky Congress Candidates for Election 2014
District 1:
Ed Whitfield (R)
Charles Hatchett (D)
District 2:
Brett Guthrie (R)
Ron Leach (D)
District 3:
John Yarmuth (D)
Michael Macfarlane (R)
Gregory Puccetti (Independent)
District 4:
Thomas Massie (R)
Peter Newberry (D)
District 5:
Harold "Hal" Rogers (R)
Ken Stepp (D)
District 6:
Andy Barr (R)
Elisabeth Jensen (D)
Kentucky Governor Election
On July 19, 2009, Beshear announced his intention to run for re-election. However in that announcement that day, he stated that Louisville mayor Jerry Abramson would be his running mate in 2014 due to the fact that current Lt. Governor Daniel Mongiardo had chosen to run for the U.S. Senate in 2010.

Among candidates in the Democratic party who oppose Beshear's re-nomination is demolition contractor Otis "Bullman" Hensley, who has run twice unsuccessfully for the governorship of the Commonwealth in the last two elections.

Among Republicans, Kentucky State Senate President David Williams from Burkesville has announced his official candidacy along with running mate Richie Farmer, the current State Agriculture Commissioner and former Kentucky Wildcats basketball player. Also, Louisville businessman, Phil Moffett has announced his ticket along with State Representative Mike Harmon from Danville.

Among Independents and Third party candidates, attorney Gatewood Galbraith of Lexington has filed to run for his fifth gubernatorial run as an Independent on July 4, 2009 declaring his running mate Dea Riley. Gatewood has championed the use of Industrial Hemp for decades as well as a transition from free trade to fair trade and making human rights a requirement for trade once again. Eastern Kentucky native Dea Riley has an extensive marketing background in the ski industry of Utah and has successfully managed 16 campaigns in the Commonwealth of Kentucky
For Conservative Recommendations for the Kentucky Republican Primary on Tuesday May see:
Christian Voting Guide Kentucky
More info at: Kentucky Tea Party Candidates

FRANKFORT, Ky. (AP) - Republican gubernatorial hopeful David Williams flexed his fundraising muscle by amassing more than $750,000 in campaign funds that mostly came in the final two months of last year. Williams, the powerful president of the Kentucky Senate, made up for a delayed fundraising start by collecting $647,021 in November and December, his campaign said in a press release Wednesday. The Burkesville Republican entered the race in September but put his fundraising on hold until after the November election so he wouldn't sop up any money that could have gone to GOP candidates on last year's ballot. Williams is running against Louisville businessman Phil Moffett in the Republican gubernatorial primary this spring. Moffett spokesman David Adams said Moffett's fundraising total for the last quarter would be far less than Williams' sum, but shrugged off the disparity by saying Williams has "the inside track on all the insider fundraising." Adams said that money won't decide the outcome of the GOP primary. "As the tea party tunes into this race, David Williams won't be able to spend enough money to hide the truth about his record," Adams said. Both Williams and Moffett openly courted support from the grassroots group by attending campaign events for tea party favorite Rand Paul, a conservative Republican who won Kentucky's U.S. Senate election last year. Both Republican gubernatorial candidates need to play catch-up with Democratic Gov. Steve Beshear, who, according to campaign finance reports, had raised $3.1 million as of Sept. 30 in his bid for a second term. Williams proved his fundraising prowess by raising about $500,000 from a single event late last year in Lexington. Williams also made a $100,000 loan to his campaign. Williams, who is running with state Agriculture Commissioner Richie Farmer, a former University of Kentucky basketball standout, reported raising $753,196 as of Dec. 31. Williams has received more than 1,000 donations, with at least one contribution for all 120 Kentucky counties, his campaign said. University of Kentucky political scientist Stephen Voss called it a "respectable start, but of course he's going to need more money than that by the time he's done." Voss said Williams' high-profile post as Senate president would be an asset in terms of gaining attention. "With his platform in the legislature he's not going to have difficulty attracting attention for free," Voss said. "So money's not as important for a candidate like Williams as it is for someone who is not in office or is in a more obscure office." Williams' campaign noted that he is outpacing non-incumbent gubernatorial candidates from previous campaigns. At the same time in 2003, Republican Ernie Fletcher had raised $509,360. During the same year, Democrat Ben Chandler had raised $268,500. Fletcher went on to defeat Chandler in that year's general election. In 2007, Beshear reported raising $219,019 before Jan. 1 as a challenger to Fletcher. Also running are Democrat Otis Hensley, a Harlan County scrap metal dealer, and perennial candidate Gatewood Galbraith, an independent.

http://www.wkyt.com/home/headlines/Fundraising_efforts_heat_up_for_Kentucky_governors_race_112942864.html

Kentucky History; information that every Kentucky Candidate for Governor should know.
The First Settlers

Harrodsburg is credited as being Kentucky's first permanent settlement. James Harrod, a Pennsylvanian, led 31 men into Kentucky in 1774. The settlers erected cabins and cleared land for crops, but fled the town during Indian attacks. The group returned a year later with more settlers and joined the McAfee family who had settled in the area during their absence.

Boonesborough was another early settlement, famous because of it's well-known frontiersman Daniel Boone. Judge Daniel Henderson, who went against government orders to negotiate a piece Kentucky land from the Cherokees, founded the town. Because of his considerable knowledge of the area, Henderson employed Daniel Boone to guide a group of settlers. In March of 1775, Boone left Virginia for Kentucky with 35 men, his wife Susannah, and a slave woman. Boone led the company, and hunted for food along the way. Boone and his entourage traveled through the Cumberland Gap and continued west, suffering attacks by Indians that took the lives of some of the men. Boone chose a site on the south bank of the Kentucky River to settle, and Henderson joined them soon after. Henderson was so pleased with Boone that he allotted him 5,000 acres and named the new settlement after him. Food was scarce in the beginning, but the town survived and attracted more settlers.
Home Page
Christian 10 Commandments
Sarah Palin Information Info
Arizona Senator Candidates 2014
Florida Senator Candidates 2014
Massachusetts Senator Candidates 2014
Christian Citizens
Christian Citizens - America's Christian Heritage