New Jersey Senatorial Candidates 2014
New Jersey Senate Race for Election 2014
New Jersey Candidates for Senator
State Primary: June 3, 2014

If you notice that a candidate's name is missing, please notify us to add it.
Send email to clyde2 @live.com

November 5 Election Day for Governor of NJ
New Jersey Senate Candidates - Announced, Potential, and Rumored Senatorial Candidates:
Republican and Democrat Candidates for New Jersey Senate Primary Election
Cory Booker (D)
Jeff Bell (R)
Eugene LaVergne (DRP)
Joe Baratelli (Libertarian)
Jeff Boss (Independent)
Antonio Sabas (Independent)
Hank Schroeder (Independent)


NJ Candidates for Congress: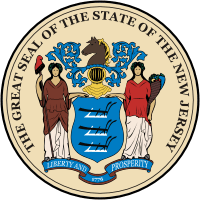 New Jersey Congressional Candidates
District 1:
Don Norcross (D)
Garry Cobb (R)
Don Letton (DRP)
Mike Berman (Independent)
Margaret Chapman (Independent)
Robert Shapiro (Independent)
Scot John Tomaszewski (Independent)
District 2:
Frank LoBiondo (R)
Bill Hughes Jr. (D)
Tino Rozzo (ALP)
Alexander Spano (DRP)
Bayo Olabisi (Independent)
Gary Stein (Independent)
District 3:
Tom MacArthur (R)
Aimee Belgard (D)
Frederick John LaVergne (Independent)
District 4:
Chris Smith (R)
Scott Neuman (DRP)
Ruben Scolavino (D)
District 5:
E. Scott Garrett (R)
Roy Cho (D)
Mark Quick (Independent)
District 6:
Frank Pallone (D)
Anthony Wilkinson (R)
Dorit Goikhman (Libertarian) 

District 7:
Leonard Lance (R)
Janice Kovatch (D)
Jim Gawron (Libertarian)
District 8:
Albio Sires (D)
Jude-Anthony Tiscornia (R)
Pablo Olivera (Independent)
Herbert Shaw (Independent)
Robert Thorne (Independent)
District 9:
Bill Pascrell (D)
Nester Montilla (Independent)
Dierdre Paul (R)
District 10:
Donald Payne Jr. (D)
Yolanda Dentley (R)
Dark Angel (Independent)
Gwendolyn Franklin (Independent)
District 11:
Rodney Frelinghuysen (R)
Mark Dunek (D)
District 12:
Alieta Eck (R)
Bonnie Watson Coleman (D)
Allen Cannon (DRP)
Steven Welzer (Green)
Don DeZarn )LMP)
Ken Cody (Independent)
Jack Freudenheim (Independent)
Christian Voting Guide for New Jersey Voters
History of New Jersey. Information that every New Jersey Election Candidates for US Senate Should Know:
The beautiful buff color of the New Jersey State flag dates all the way back to 1779 and the New Jersey Regiments mustered for the Revolutionary War. The color was chosen by General George Washington when he was directed by the Continental Congress to prescribe the uniform for the regiments of the New Jersey Continental Line. General Washington directed that the coats of the soldiers should be dark blue faced with buff. These colors were chosen by General Washington to honor the original Dutch settlers of New Jersey. Dark Blue and Buff were the colors of Holland or the Netherlands.
On February 28, 1780, the Continental War Officers directed that each regiment should carry two flags; one that of the United States and the other a state flag that should be the color of the Uniform facing and the New Jersey State Flag has carried that color with it for over 200 years. New Jersey made the flag official in 1896 and described the flag in a joint resolution of the legislature.
With Candidates Present, Minimum Wage Rally Turns Political in New Jersey
It was supposed to be a rally at an East Orange church about raising the minimum wage in New Jersey. But the focus of the event Wednesday shifted immediately to both the U.S. Senate and governor races in the Garden State with the appearances of Newark Mayor Cory Booker, state Assemblywoman Sheila Oliver and state Senator Barbara Buono.
While the organizer of the event, Charles Hall, tried to keep press questions focused on the minimum wage issue, it was only a matter of time before reporters were aiming their queries at all things politics, especially when it comes to two U.S. Senate candidates under the same roof.
When Mr. Booker and Ms. Oliver were each asked about appearing at the same venue, they gave polite answers stressing their coming together for the common cause of getting the ballot initiative approved in November to raise the current wage from $7.25 per hour to $8.25 per hour.
"I'm proud that this is an issue that is uniting not just the leadership you saw before you but really over 70 percent of the New Jersey public," Mr. Booker said. "The reality is that these primaries are often about discerning differences when policywise there aren't many differences."
Mr. Booker also said Ms. Oliver, like the other contenders, U.S. Congressmen Rush Holt and Frank Pallone, "are great people who have long records of service."
Ms. Oliver brushed off any notion of tension from being in the same room as Mr. Booker, who has emerged as the frontrunner for the special election in August.
"No problem. We are one big happy Democratic family," Ms. Oliver said. "I don't have any tenseness dealing with Cory Booker, I have known him for a number of years."
On the issue of Mr. Booker getting endorsements such as one on Tuesday from Ms. Oliver's longtime colleague Stephen Sweeney, Ms. Oliver didn't see that as an obstacle.
"Endorsements don't vote for people, registered voters in the state of New Jersey are the ones who come to the polls and cast their ballots," Ms. Oliver said.
And then there's Ms. Buono, who will face off with incumbent Gov. Chris Christie and apparently is not looking to insert herself into another election.
"I'm not endorsing at this point and time," Ms. Buono said. "Here we are united for one purpose and I don't want to detract from that."


Arizona Senator Candidates 2014
Florida Senator Candidates 2014
Massachusetts Senator Candidates 2014
Christian Citizens One of America's Founding Principles