New Mexico Senatorial Candidates 2014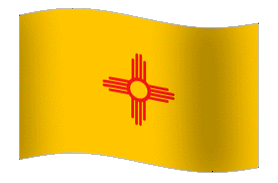 New Mexico Senator Candidates
State Primary June 3, 2014
New Mexico Senate Race for Election 2014
If you notice that a candidate's name is missing, please notify us to add it. Send email to clyde2 @live.com
New Mexico Senate Candidates - Announced, Potential, and Rumored Senatorial Candidates
Republican and Democrat Candidates for New Mexico Senate Primary Election
Tom Udall (D)
Allen Weh (R)

NM Candidates for Congress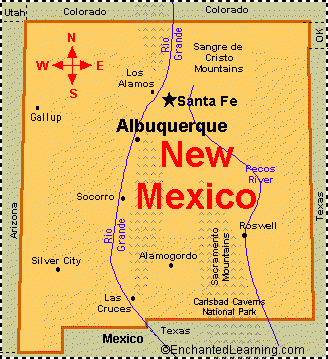 New Mexico Congressional Candidates
District 1:
Michelle Lujan Grisham (D)
Mike Frese (R)

District 2:
Steve Pearce (R)
Rocky Lara (D)
District 3:
Ben Ray Luján (D)
Jeff Byrd (R)
History of New Mexico. Information that every New Mexico Election Candidates for US Senate Should Know:
The state's total area is 121,412 square miles. The eastern border of New Mexico lies along 103th West longitude with the state of Oklahoma, and three miles west of 103th West longitude with Texas. On the southern border, Texas makes up the eastern two-thirds, while the Mexican states of Chihuahua and Sonora make up the western third, with Chihuahua making up about 90% of that. The western border with Arizona runs along the 109째 03' West longitude. The southwestern corner of the state is known as the Bootheel. The 37째 North latitude parallel forms the northern boundary with Colorado. The states New Mexico, Colorado, Arizona, and Utah come together at the Four Corners in the northwestern corner of New Mexico. New Mexico, although a large state, has little water. Its surface water area is about 250 square miles.

The New Mexican landscape ranges from wide, rose-colored deserts to broken mesas to high, snow-capped peaks. Despite New Mexico's arid image, heavily forested mountain wildernesses cover a significant portion of the state, especially towards the north. The Sangre de Cristo Mountains, the southernmost part of the Rocky Mountains, run roughly north-south along the east side of the Rio Grande in the rugged, pastoral north. The most important of New Mexico's rivers are the Rio Grande, Pecos, Canadian, San Juan, and Gila. The Rio Grande is tied for the fourth longest river in the U.S.

Arizona Senator Candidates 2014
Florida Senator Candidates 2014
Massachusetts Senator Candidates 2014
Christian Citizens One of America's Founding Principles