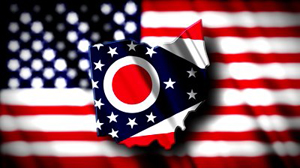 Ohio Governor Race for Election 2014
If you notice that a candidate's name is missing, please notify us to add it.
Send email to clyde2 @live.com
State Primary: May 6, 2014
John Kasich (R)
& Mary Taylor (R)

Ed FitzGerald (D)
& Sharon Neuhardt (D)
Anita Rios (Green)
& Bob Fitrakis (Green)

Ohio Candidates for Congress: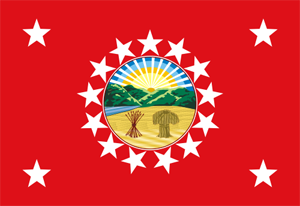 Ohio Congressional Candidates
District 1:
Steve Chabot (R)
Fred Kundrata (D)
District 2:
Brad Wenstrup (R)
Marek Tyszkiewicz (D)

District 3:
Joyce Beatty (D)
John Adams (R)
District 4:
Jim Jordan (R)
Janet Garrett (D)
District 5:
Bob Latta (R)
Robert Fry (D)
Eric Eberly (Libertarian)
District 6:
Jennifer Garrison (D)
Dennis Lambert (Green)
Bill Johnson (R)
District 7:
Bob Gibbs (R)
Dan Phillip (Independent)

District 8:
John Boehner (R)
Tom Poetter (D)
Jim Condit Jr. (Constitution)
District 9:
Marcy Kaptur (D)
Richard May (R)
Noel Jaime Nazario (Independent)
District 10:
Mike Turner (R)
Robert Klepinger (D)
David Harlow (Libertarian)
District 11:
Marcia Fudge (D)
Mark Zetzer (R)

District 12:
David Tibbs (D)
Bob Hart (Green)
Pat Tiberi (R)
District 13:
Tim Ryan (D)
Thomas Pekarek (R)
District 14:
David Joyce (R)
Michael Wager (D)
David Macko (Libertarian)
District 15:
Steve Stivers (R)
Scott Wharton (D)

District 16:
Jim Renacci (R)
Pete Crossland (D)
Ohio Governor Candidates - Announced, Potential, and Rumored Gubernatorial Candidates:
Republican and Democrat Candidates for Ohio Governor Primary Election
Congressman Mike Turner (20-1) : The former mayor of Dayton heads back to Washington in January for his fifth term. He was elected in 2002 after securing a pledged appointment, prior to the election, to the House Armed Services Committee. This alone shows he's a gifted and savvy politician. Since his election, he's voted almost a straight party line, but he's still considered by many in his district as a moderate voice. Perception, far too often, becomes the reality. This is definitely true here. He can make the argument as a conservative in the primary and as a moderate in the general election. It worked for Rob Portman this fall and could work for Turner here.


State Governor Kevin Coughlin (30-1) : Coughlin, a brief candidate for Governor before dropping out and later supporting John Kasich, did not seek elected office in 2010. The U.S. Governor race could be one way the 40 year-old politician makes a re-entry into politics. His gubernatorial efforts never really caught fire as the party faithful quickly lined up behind John Kasich and eventually drove him from the race prior to the primary. It's possible Coughlin could connect with some Tea Party conservatives, but his dual message of social and fiscal conservatism would probably be very appealing to more GOP primary voters and willl motivate them.


Misconceptions and False Thinking : I've heard a number of people sharing the opinion that the GOP will eliminate one member's district as part of the redistricting process and that person will be GOP candidate. I think that logic is flawed for two reasons - timing and logistics. First, the likely GOP candidates will probably enter the race in the first few months of 2014. No one is waiting for redistricting to work itself out. Even if the process goes quickly, there is precious little time to waste fundraising and building a statewide operation–especially if one hopes to muscle others from entering the race. The second reason why I'm not expecting this to happen is simple logistics. The Ohio GOP will do everything possible to avoid losing any seats at all. The most likely scenario for reapportionment are the districts of Sutton and Kucinich. While that probably doesn't get a Republican elected, it forces Dems to consolidate and pick just one to head back to Washington in 2014. Despite the conversations I've heard over recent weeks, I can't see any reason why Republicans would eliminate LaTourette's district, potentially spreading it between Tim Ryan, Marcia Fudge and Sutton. And I can't see any reason why they'd eliminate Jordan's seat other than it's probably easier to maintain control over the fragmented parts and spread them among conservative legislators.
OH Candidates for Congress
Possible challengers to Democrat U.S. Governor Sherrod Brown when he runs for re-election in 2014. Our first piece focused on the chatter surrounding Congressmen Steve LaTourette and Jim Jordan, and we assigned odds (which are clearly for entertainment value). Today, we're exploring some other interesting names who could also make a play for the party's nomination.

As Butch Cassidy once said, "there are no rules in a knife fight." Currently congressional districts have 650,000 population...when re-districting is done we will have two less seats and they will have a population of 750,000. There are 1.2 million people in Cuyahoga proper. Watch the LaTourette seat become Lake County and then come west, probably as far as Shaker....and they will give Ashtabula to Ryan who they know they cannot beat once he gets all of Trumbull and Ashtabula. Ask yourself why Tim Ryan is the keynote speaker at the Ashtabula County Democratic Party Christmas party next month. Once they take care of Ryan as the "safe" Democratic seat, they will give LaTourette a handsome slice of Cuyahoga east side. Then Marcia and Dennis WILL be in the same district. Done. Then the two districts along the west lake front...Marcy and Betty, will become one. That's only 100 miles, which is the same as the present Ohio 14. Please, do not confuse logic and Republican re-districting. This is about winning for the next ten years. THE SURVIVING THREE DEMOCRATS IN OHIO will be Tim Ryan, and the winners of the Kucinich/Fudge fight and the Kaptur/Sutton fight. Remember...all the rest of our stars in Congress died two weeks ago. (Boccieri, Space, Kilroy, Wilson, Driehaus.) Sorry I wish I could sugar coat this. Bill O'Neill, RN

Christian Voting Guide for Voters

History of Ohio. Information that every Ohio Election Candidates for US Governor Should Know:
Welcome to Ohio, birthplace of seven U.S. presidents, birthplace of the first professional baseball team, and birthplace of that all-American favorite, the hot dog and this state is named after the Ohio River. Ohio is the name that the Iroquois Indians used when referring to the river and means "large" or "beautiful river."
Ohio grew into a highly industrialized state in large part due to its geography. With ports along Lake Erie, major rivers, and rolling plains, Ohio was perfectly situated to grow as America grew, and to provide what America needed. Ohio's industrial might has encompassed steel, automobiles, rubber products, chemicals, machine tools, and building materials. The state is also the eastern end of the corn and meat belts, with agriculture contributing to Ohio's economic strength.
Since its construction in 1995 in Cleveland, the Rock and Roll Hall of Fame has been welcoming visitors from all over the world to explore the legends, roots, and history of rock music.
Arizona Senator Candidates 2014
Florida Senator Candidates 2014
Massachusetts Senator Candidates 2014
Christian Citizens One of America's Founding Principles