Presidential and State Primary - April 26, 2016
Election Day: November 8, 2016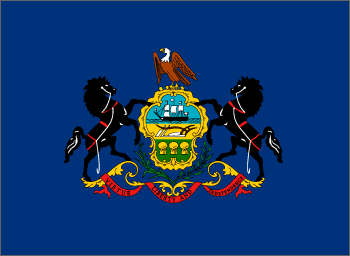 Pennsylvania Congressional Candidates
Pennsylvania Senator
Bob Casey Jr. (D) - Next Election is in 2018

PA Candidates for Congress
District 1:
Bob Brady (D)
Bryan Leib (D)
Nick Gibson (Independent)
District 2:
Chaka Fattah (D)
Dwight Evans (D)
Brian Gordon (D)
Dan Muroff (D)
Brian Sims (D)
District 3:
Mike Kelly (R)
District 4:
Scott Perry (R)
District 5:
Glenn "GT" Thompson (R)
Kerith Strano Taylor (D)
District 6:
Ryan Costello (R)
Lindy Li (D)
Mike Parrish (D)
District 7:
Pat Meehan (R)
Stan Casacio (R)
Mary Ellen Balchunis (D)
Bill Golderer (D)
Dave Naples (D)
District 8:
Marc Duome (R)
Brian Fitzpatrick (R)
Dean Malik (R)
Brian Thomas (R)
Andy Warren (R)
Shaughnessy Naughton (D)
Steve Santarsiero (D)
Eli Sadoff (Socialist)
District 9:
Bill Shuster (R)
Art Halverson (R)
District 10:
Tom Marino (R)
Jerry Kairnes (Independent)
District 11:
Lou Barletta (R)
Michael Marsicano (D)
Lou Jasikoff (Independent)
District 12:
Keith Rothfus (R)
Steve Larchuk (D)
Erin McClelland (D)
District 13:
Brendan Boyle (D)
District 14:
Mike Doyle (D)
Janis Brooks (D)
District 15:
Charlie Dent (R)
Archie Follweiler (D)
District 16:
Jeff Bartos (R)
Chet Beiler (R)
Craig Davis (R)
Lloyd Smucker (R)
Tom Wentzel (R)
Brad Witmer (R)
Christina Hartman (D)
Raj Kittappa (D)
Gary Wegman (D)
Ed Haggerty (Independent)
District 17:
Matt Cartwright (D)
Matt Connolly (R)
Glenn Geissinger (R)
District 18:
Tim Murphy (R)
Rob Bennett (D)
List of Pennsylvania Presidential Delegates for President
For President vote for conservative Ron Paul, or Newt Gingrich, or Rick Santorum
Then vote for presidential delegates to go to the convention.

For a list of conservative delegates for President, see list:

Assuming you will vote for conservative Ron Paul, Newt Gingrich, or Rick Santorum, not liberal Mitt Romney, it would be good to elect conservative presidential delegates.
The more conservative delegates are listed below.

Note you vote for only 3 Delegates in your congressional district and 3 alternates :

Note that - D = Delegate, A = Alternate ** District 1 - Dale Kerns Jr. D, Tom Boggia D,
** District 2 - Seth Koren A,
** Distinct 3
Joe Salorina D, Lindsey Travis D, Michael Sergi D,
** District 4 - Dave Talley D, Elizabeth Roberts D, Suzanne C. Doller D, Thomas Byran Parsley D,
Chad Nagle A, Dave Garry A, Dave Talley A, Derek Cotton A, Seth M. Shoemaker A,
** District 5
Lee A Mitchell D, Thomas G Brown D, Thomas Martin D, Mark R. Brady A, Samuel Settle A,
** District 6 - Byron Whitman D, Philip G. Duffy D, Sean Leban D, Jonathon Cutillo A
** District 7 - David Owens D, Joe Grande D, Michael Cocco D, Patrick Henry Sellers D,
Michael P Boyle A, Nicholas Puracchio A, Patrick G Kocher A, Rocco Moffa A,
** District 8
Charles Dinan D, Donna Serdula D, Ernest Rosato D, Rob Pepe D,
Alternate Delegates Andrew Rumbold A, Eileen Pepe A, Justin Stottlar A, Kevin Schaefer A,
** District 9
Audra Cruder D, Joan Smith D, Meryle-Lynn Epps D
Mark Brown A, Patricia Gambol A, Travis Schooley A,
** District 10
Aaron Wilson D, Anthony Cipolla D, James T Price D, Nancy E Price A,
** District 11
Joe Zapach D, Michael Anderson D, Michael Harrison D, Holly Anderson A,
** District 12
Lawrence Boreland D,
** District 13
Brandon Yates D, Michael Anthony Salvi D, Steven J Gilber D,
Chad Odhner A, John Hennelly A,
** District 14
Jared Yanovich D, Melina Brajovic D,
Andy Maul A, James Sheets A,
** District 15
Ellen Blickman D, Rich Piotrowski D, Russ Diamond D
Chris Donatelli A, John Lax A, Todd Schulberger A
** District 16
Andrew Gibson D, Ben Sheaffer D, Evgenia Sheaffer D, Ben Bradley A, Daniel LaFauci A, Jason Scoppettuolo A
** District 17
Anthony M Antonello D, John Manko D, Trent Miller D, Greg Sheeler A,
** District 18
Brian Dougherty D, James Garsteck D, Steven Morreale D,
James Garsteck A,

Vote for 3 Delegates only in your Congressional District, and 3 Alternates.
You only need to learn 3 names for delegate in your Congressional District.
and it would be nice to also learn 3 alternate delegate positions. Copy these names and take them with you to the polls.

In 1979, as Reagan began a second run at the nomination, he locked up conservative Republican leader Lewis support early. George H.W. Bush defeated Reagan in the popular vote in Pennsylvania's primary. But Lewis had recruited delegate candidates carefully, and made sure voters knew their names. "When all the shouting was done," Gerow said, "Ronald Reagan won the delegate count."

Forward this slate of conservative candidates, help elect Conservatives.

Christian Voting Guide for Voters

History of Pennsylvania. Information that every Pennsylvania Election Candidates for US Senate Should Know:
Rich in historic lore, Pennsylvania territory was disputed in the early 1600s among the Dutch, the Swedes, and the English. England acquired the region in 1664 with the capture of New York, and in 1681 Pennsylvania was granted toWilliam Penn, a Quaker, by King Charles II.
Philadelphia was the seat of the federal government almost continuously from 1776 to 1800; there the Declaration of Independance was signed in 1776 and the U.S. Constitution drawn up in 1787. Valley Forge and Gettysburg are both in Pennsylvania. The Liberty Belll is located in a glass pavilion across from Independence Hall in Philadelphia.
The nation's first oil well was dug at Titusville in 1859, and the mining of iron ore and coal led to the development of the state's steel industry. More recently Pennsylvania's industry has diversified, although the state still leads the country in the production of specialty steel. The service, retail trade, and manufacturing sectors provide the most jobs; Pennsylvania is a leader in the production of chemicals and pharmaceuticals, food products, and electronic equipment.

Arizona Senator Candidates 2016
Florida Senator Candidates 2016
Massachusetts Senator Candidates 2016
Christian Citizens One of America's Founding Principles