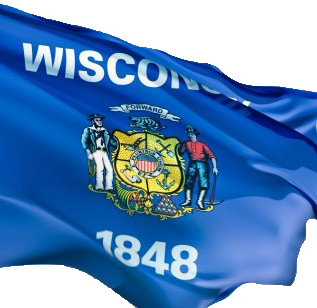 Wisconsin Senate Race for Election 2016


State Primary: Next election 2016

If you notice that a candidate's name is missing, please notify us to add it. Send email to clyde2 @live.com
Wisconsin Senator:
Ron Johnson (R)

WI Candidates for Congress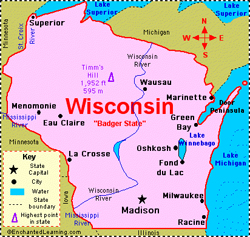 Wisconsin Candidates for Congress 2014
A list of Wisconsin Congress are listed below by congressional district.
District 1:
Paul Ryan (R)
Rob Zerban (D)
Keith Dreschler (Libertarian/Write-In)
District 2:
Mark Pocan (D)
Peter Theron (R)
District 3:
Ron Kind (D)
Ken Van Doren (R)
Tony Kurtz (R)
District 4:
Gwen Moore (D)
Robert Raymond (Independent)
Dan Sebring (R)
District 5:
Jim Sensenbrenner (R)
Chris Rockwood (D)
District 6:
Glenn Grothman (R)
Mark Harris (D)
Gus Fahrendorf (Libertarian)
District 7:
Sean Duffy (R)
Kelly Westlund (D)
Lawrence Dale (Green)
Rob Taylor (Libertarian/Write-In)
John Schiess (Write-In) 

District 8:
Reid Ribble (R)
Ron Gruett (D)
Christian Voting Guide for Voters
History of Wisconsin. Information that every Wisconsin Election Candidates for US Senate Should Know:
Wisconsin was first inhabited by varied Indian tribes in the 17th century. They included the Algonquian-speaking Menominee, Kickapoo, Miami, the Siouan-speaking Winnebago, Dakota (or Sioux) and Iowa. In the mid-1600's other groups entered Wisconsin, including the Fox, Sac, Potawatomi and Ojibewa (Chippewa).
Wisconsin facts:
The Wisconsin state flag was adopted in 1863.
The State Seal was adopted in 1851.
The State Motto is "Forward".
The State Animal is the Badger which was adopted in 1957.
The State Beverage is Milk which was adopted in 1987.
The State Bird is the Robin which was adopted in 1949.
The State Dance is the Polka which was adopted in 1993.
Arizona Senator Candidates 2014
Florida Senator Candidates 2014
Massachusetts Senator Candidates 2014
Christian Citizens One of America's Founding Principles