Presidential Primary: March 1, 2016
State Primary: August 4, 2016
Election Day: November 8, 2016
Tennessee Senatorial Senate Candidates 2016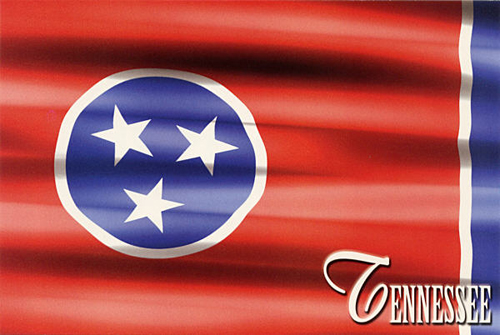 TN Senator Candidates
Tennessee Senator
Senator Alexander is a liberal on Obama Common Core - Needs to be replaced.
Joe Carr seeks to represent Tennessee in the U.S. Senate in Washington because he believes our country is in crisis and Tennesseans are hungry for strong, principled, conservative leadership. For Joe it's really simple - he believes the Second Amendment protects all of the other Amendments and the Tenth Amendment protects the States against a tyrannical Federal government. Lamar Alexander is simply out of touch with the people.
Tennessee Congress Candidates - Tea Party Evaluation
District 1:
Phil Roe (R)
David Davis (R)
District 2:
John "Jimmy" Duncan Jr. (R)
District 3:
Chuck Fleischmann (R)
District 4:
Scott DesJarlais (R)
Yomi "Fapas" Faparusi (R)
Grant Starrett (R)
District 5:
Jim Cooper (D)
Dylan Forest (D)
Ronnie Holden (R)
District 6:
Diane Black (R)
Timothy Roberts (Independent)
District 7:
Marsha Blackburn (R)
District 8:
Steve Basar (R)
George Flinn (R)
Scott Golden (R)
Andy Holt (R)
Ed Jackson (R)
Brian Kelsey (R)
David Kustoff (R)
Tom Leatherwood (R)
Mark Luttrell (R)
Steve McManus (R)
Mark Norris (R)
John Ryder (R)
Bill Sanderson (R)
John Stevens (R)
Matt Stowe (R)
Mary Wagner (R)
Amy Weirich (R)
Roy Herron (D)
District 9:
Steve Cohen (D)
Justin Ford (D)
Ricky Wilkins (D)

MORE CANDIDATE INFORMATION - US SENATE AND CONGRESS - Tennessee Senate and Congress Candidates 2016
Tennessee TN Candidates for Congress 2016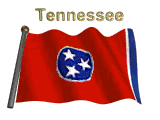 List of Tennessee Congressional Candidates for Election Race
There are many highly contested races for Congress all over Tennessee. In most races it is the Tea Party conservative vs. the establishment RINO Republican, or better stated, the real conservative people candidate who is running against the well financed special interest Republican who looks after those who donate and further has very little interest in promoting the conservative agenda.
Tennessee congressional candidates are listed by District below for election 2016.
For list of recommended Tennessee Conservative Candidates Tennessee Christian Candidate Voting Guide 2016
History of Tennessee. Information that every Tennessee Election Congressional Candidates for US Senate Should Know:
Tennessee is the second-largest U.S. state by both area and population, and the largest state in the contiguous United States. The name, based on the Caddo word "Tejas" meaning "friends" or "allies", was applied by the Spanish to the Caddo themselves and to the region of their settlement in East Tennessee. Located in the South Central United States, Tennessee is bordered by Mexico to the south, New Mexico to the west, Oklahoma to the north, Arkansas to the northeast, and Louisiana to the east. Tennessee has an area of 268,820 square miles, and a growing population of 25.1 million residents.

Houston is the largest city in Tennessee and the fourth-largest in the United States, while San Antonio is the second largest in the state and seventh largest in the United States. Dallas–Fort Worth and Greater Houston are the fourth and sixth largest United States metropolitan areas, respectively. Other major cities include El Paso and Austin—the state capital. Tennessee is nicknamed the Lone Star State to signify Tennessee as an independent republic and as a reminder of the state's struggle for independence from Mexico. The "Lone Star" can be found on the Tennessee State Flag and on the Tennessee State Seal today.
Arizona Senator Candidates 2016
Florida Senator Candidates 2016
Massachusetts Senator Candidates 2016
Campaign Hint and Tips: Target Women Voters

Many political campaigns have a limited budget and are looking for the most cost effective way to get their name and theme to people. Of special interest are methods that leve a lasting positive impression. One very effective method that works very well with women voters are Patriotic and Political Campaign Emery Boards. Emery boards are very useful, many hair studios and salons will pass them out and every time they are used it leaves a positive impression. They are low cost and can even be included in mailings.
Christian Citizens One of America's Founding Principles