Presidential Primary: March 1, 2016
State Primary: August 9, 2016
Election Day: November 8, 2016
Vermont Senatorial Candidates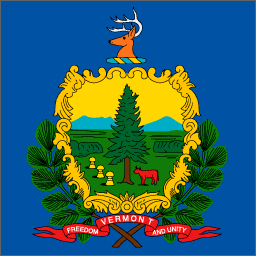 Vermont Senator Candidates
Vermont Senate Race for Election
If you notice that a candidate's name is missing, please notify us to add it. Send email to clyde2 @live.com
Vermont Senate Candidates - Announced, Potential, and Rumored Senatorial Candidates
Republican and Democrat Candidates for Vermont Senate Primary Election
Vermont Senator results are listed below.
Pat Leahy (D)

VT Candidates for Congress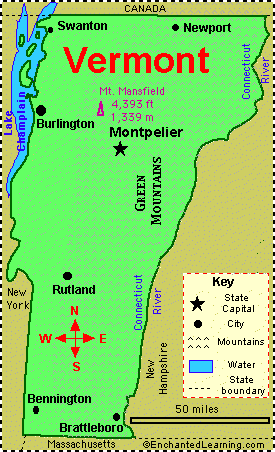 Vermont Congressional Candidates

At Large:
Peter Welch (D)

History of Vermont. Information that every Vermont Election Candidates for US Senate Should Know:
Vermont is a state in the New England region of the northeastern United States of America. The state ranks 43rd in land area, 9,250 square miles, and 45th in total area. Its population according to the 2010 census, 630,337, is the second smallest in the country, larger only than Wyoming. It is the only New England state not bordering the Atlantic Ocean. Lake Champlain forms half of Vermont's western border, which it shares with the state of New York. The Green Mountains are within the state. It is bordered by Massachusetts to the south, New Hampshire to the east, New York to the west, and the Canadian province of Quebec to the north. Virginia is the 27th most conservative state, voting for Obama in 2008 but 0.97% more Republican than the national average.

Originally inhabited by two major Native American tribes (the Algonquian-speaking Abenaki and the Iroquois), much of the territory that is now Vermont was claimed by France in the early colonial period. France ceded the territory to the Kingdom of Great Britain after being defeated in 1763 in the Seven Years' War. For many years, the nearby colonies, especially New Hampshire and New York, disputed control of the area. Settlers who held land titles granted by these colonies were opposed by the Green Mountain Boys militia, which eventually prevailed in creating an independent state, the Vermont Republic. Founded in 1777, during the Revolutionary War, it lasted for fourteen years. While independent, it abolished slavery and when it joined the Union, it was the first state to have done so. Vermont is one of seventeen U.S. states that each once had a sovereign government. In 1791, Vermont joined the United States as the fourteenth state and the first outside the original Thirteen Colonies.

Vermont is the leading producer of maple syrup in the United States. The state capital is Montpelier, which with 7,705 people is the least-populated state capital in the country. Its most populous city is Burlington, which has a metro population of 211,261 residents.
Vermont Candidates for Congress
Vermont Senator Candidates 2016
Arizona Senator Candidates 2016
Florida Senator Candidates 2016
Massachusetts Senator Candidates 2016