Presidential Election Day: Nov. 8, 2016
Presidential Primary and State Primary Election: April 26, 2016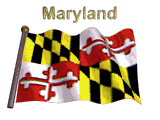 Maryland Race for Governor Election
If you notice that a candidate's name is missing, please notify us to add it. Send email to clyde2 @live.com
Maryland State Candidate Gubernatorial Election Officers:
Next Election: 2018
Maryland Congressional Candidates
District 1:
Andy Harris (R)
Jonathan Goff (R)
Sean Jackson (R)
Mike Smigiel (R) - Tea Party Activist
Jim Ireton (D)
Joe Werner (D)
Matt Beers (Libertarian)
District 2:
C.A. Dutch Ruppersberger (D)
Bill Heine (R)
Carl Magee (R)
Pat McDonough (R)
Yuripzy Morgan (R)
Mark Shell (R)
Kristin Kasprzak (Libertarian)
District 3:
John Sarbanes (D)
John Rea (D)
Thomas "Pinkston" Harris (R)
Mark Plaster (R)
Nnabu Eze (Green)
District 4:
Anthony Brown (D)
Warren Christopher (D)
Glenn Ivey (D)
Joseline Peña-Melnyk (D)
Terence Strait (D)
Robert "Bro" Broadus (R)
Rob Buck (R)
George McDermott (R)
David Therrien (R)
Kamesha Clark (Green)
District 5:
Steny Hoyer (D)
Kristin Beck (D)
Debbie Wilson (D)
Mark Arness (R)
Sam Faddis (R)
District 6:
John Delaney (D)
Tony Puca (D)
Terry Baker (R)
Scott Cheng (R)
Robin Ficker (R)
Amie Hoeber (R)
Frank Howard (R)
Chris Mason (R)
Harold Painter (R)
Dave Vogt (R)
George Gluck (Green)
District 7:
Elijah Cummings (D)
Adrian Petrus (D)
Ray Bly (R)
William Newton (R)
Corrogan Vaughn (R)
Myles Hoenig (Green)
Scott Soffen (Libertarian)
Andre Kersey (Independent)
District 8:
Dave Anderson (D)
Kumar Barve (D)
Dan Bolling (D)
Ana Sol Gutierrez (D)
Will Jawando (D)
Kathleen Matthews (D)
Jamie Raskin (D)
Joel Rubin (D)
David Trone (D)
Dan Cox (R)
Jeff Jones (R)
Liz Matory (R)
Aryeh Shudofsky (R)
Shelly Skolnick (R)
Elizabeth Croydon (Green)
Charles "Teddy" Galloway (Green)
Nancy Wallace (Green)
Jasen Wunder (Libertarian)
Maryland Candidates:
Maryland Governor Candidates
Maryland Senate Candidates
Maryland Congress Candidates

For an intensive list of recommended conservative congressional candidates in Maryland, more details see:
Maryland Conservative Congress http://conservativecongress.com/states/maryland/

Maryland History Info - Something Every Governor and Gubernatorial Candidate Should Know
One of the original 13 states, Maryland lies at the center of the Eastern Seaboard, amid the great commercial and population complex that stretches from Maine to Virginia. Its small size belies the great diversity of its landscapes and of the ways of life that they foster, from the low-lying and water-oriented Eastern Shore and Chesapeake Bay area, through the metropolitan hurly-burly of Baltimore, its largest city, to the forested Appalachian foothills and mountains of its western reaches.

Maryland was named in honor of Henrietta Maria, the wife of King Charles I, by a grateful Cecilius (Cecil) Calvert, 2nd Baron Baltimore, who was granted a charter for the land in 1632. Annapolis, the state capital, lies on Chesapeake Bay, roughly equidistant from Baltimore (north) and Washington, D.C. (west).

Geography has provided Maryland a role in U.S. history as a pivot between the North and the South. Its northern border with Pennsylvania is the famous Mason and Dixon Line, drawn in the 1760s to settle disputes between the Penn and Calvert families and traditionally regarded as the boundary between the North and the South. To the south much of the boundary with Virginia is formed by the Potomac River, a symbolic barrier during the American Civil War. On the north bank of the Potomac lies the District of Columbia (coterminous with the city of Washington, D.C.), a small enclave ceded by Maryland in 1791 for the site of the national capital. East of the Chesapeake, the Eastern Shore shares the Delmarva Peninsula with Delaware on the north and Virginia on the south. In the mountainous west is Maryland's panhandle, which is joined to the rest of the state by a narrow waist and interlocks with the eastern panhandle of West Virginia.

Area 10,454 square miles 27,076 square km).

Pop. (2000) 5,296,486; (2007 est.) 5,618,344.

How Liberal is John McCain? , Obomination Read more at:
Who Are Christian Citizens
Christian Citizens - Leading the the way on conservative values. Christian Citizens is best known for leading the charge on the Marriage Amendment that passed. Wear a Christian 7-shirt and say Jesus is Lord.
Massachusetts Senator Candidates
Christian Citizens One of America's Founding Principles